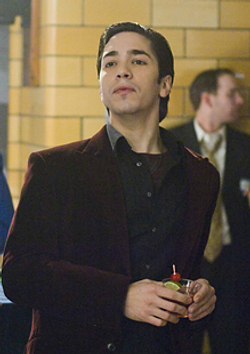 Brandon meets Zack and Miri at their high school reunion. Zack talks to him about his profession.... he's a gay porn star. He is dating Bobby Long.
Zack: "I apologize in advance if I am out of line here, but are you in gay porn?"
Brandon: "Guilty as charged."
Brandon: (Sarcasm) "No you're right, I should just butch up and pretend that I don't love it when you shove your dick in my mouth."
Brandon: Although he does most of the eating in the sack.. in the sack and of the sack.