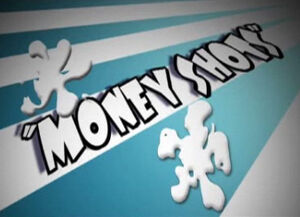 Money Shots is a series of short video released by Kevin Smith's company Quick Stop Entertainment. They feature the cast and crew of Zack and Miri Make a Porno in an effort to promote the movie. Each video takes a humorous look at the making of the film.
Money Shots Introduction — [1]

These webisodes were produced by Chop Shop Entertainment and directed by Joey Figueroa and Zak Knutosn. They have been working with Kevin Smith and View Askew Productions since Jay and Silent Bob Strike Back. They formed Chop Shop Entertainment before production began on Clerks II.
External links
Edit